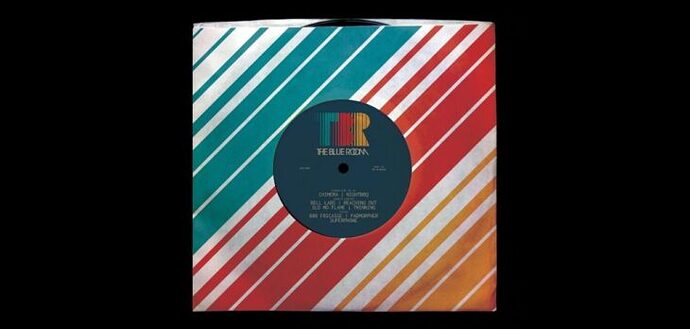 The Blue Room offers The Blue Room Free Samples Vol. 1, a free collection of audio samples in WAV format.
The Blue Room Free Samples Vol. 1 is a little taster from the first three sound libraries released by The Blue Room. The freebie contains two compositions from Foundations Vol. 1, four guitar loops from Sunsets Forever, and three RC-20 presets from Patina.
It's a small collection, but it's worth checking out if you need free guitar loops or some musical inspiration. The included compositions from the Foundations Vol. 1 collection might inspire your next project, and the guitar loops from Sunsets Forever are ready to twist and mangle in your favorite sampler.
If you own the RC-20 plugin (which was recently on sale at Plugin Boutique), the free presets from The Blue Room are definitely worth a look.
Here's more info about Foundations:
"The sounds within Foundations are inspired by psychedelic soul, space travel, introverted lo-fi bedroom pop, and old-school sound manipulation. Analog and digital elements that immediately create texture, mood, and environment. From vintage keyboards and synths to guitars of all shapes and sizes to electric basses to bell percussion and much more, each composition contains many pieces within. For example, you could use one section as a sample then use another as an outro. Called "Foundations" because I am a jumping-off point."
And here's how The Blue Room describes Sunsets Forever:
"Created from a guitar collection that spans over 20 years. From a 1972 Fender Starcaster to a modded Jazzmaster to a vintage Les Paul gold-top to a Gretsch hollow-body and many others, Sunsets Forever contains a wide variety of sounds and textures. Inspiration was somewhere in between day and night. Some filmmakers call it the magic hour. That little sliver of the day where you dream despite being awake."
Btw, I love how The Blue Room designs their sample pack covers. Those artworks should be available to download separately in high resolution.
You can download The Blue Room Free Samples Vol. 1 for free from the product page linked below. If you like these free sounds, be sure to check out The Blue Room's other offerings.
If you want more free samples, don't miss the recently released Modern-Retro Drum Sample Pack by Reverb.com and the Cinematic SFX by Flame Sound.
Download:
The Blue Room Free Samples Vol. 1
More:
---
↑↑↑ 上方链接直接到达 ↑↑↑
资讯出处:The Blue Room Releases FREE The Blue Room Free Samples Vol. 1 - Bedroom Producers Blog