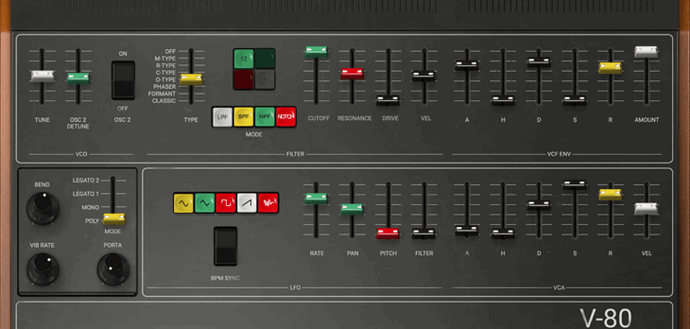 Audio Plugin Deals offers the Syntronik V-80 ($49 value) virtual instrument by IK Multimedia as a free download until March 17th, 2022.
Syntronik V-80 is an expansion pack for the free Syntronik 2 CS virtual instrument by IK Multimedia. The expansion is based on several legendary Yamaha analog synthesizers, including the Yamaha CS-80, GX-1, and CS-01 models.
These analog synths are the backbone of some iconic soundtracks, such as the original Blade Runner and Dune. And this reminds me how I still can't get over the fact that the Blade Runner 2049 soundtrack wasn't assigned to a younger electronic music artist (Hans Zimmer is a living legend, the Interstellar Docking Scene is everything, by I think that Blade Runner 2049 needed something different).
Back on topic, the Syntronik 2 CS plugin comes with 2.4 GB of sample content, and 100 presets. You can now expand that collection for free with the Syntronik V-80 add-on, which would typically cost you $49.
"The Syntronik V-80 is based on the classic Yamaha CS-80, GX-1, and CS-01 synths. Manufactured from 1976—1980, the CS-80 was Yamaha's flagship take on the analog polysynth. The CS-80's voice architecture is an exercise in layering, filtering, and modulation. Each selectable-shape oscillator has its own high pass and low pass filter and envelope controls."
Despite being a sample-based instrument, Syntronik is highly customizable. The interface closely resembles a synthesizer, with adjustable filters, envelopes, and modulation.
Of course, sampling a complex synthesizer like the CS-80 will never match the flexibility of the original, but Syntronik V-80 is more customizable than most other sample-based instruments on the market.
To claim your free copy of the Syntronik V-80 add-on, visit the promo page linked below and complete the checkout process. The free download offer ends on March 17th, 2022.
You will also need to install the Syntronik 2 CS instrument from IK Multimedia. Syntronik 2 CS is available in VST2, VST3, AU, and AAX plugin formats for digital audio workstations on Windows and macOS.
IK Multimedia offers several Syntronik upgrades, including Syntronik 2 SE (€149.99), Syntronik 2 (€299.99), and Syntronik 2 MAX (€399.99).
For more virtual instruments, visit our free VST instruments article.
More info:
Syntronik V-80 (FREE @ Audio Plugin Deals)
---
↑↑↑ 上方链接直接到达 ↑↑↑
资讯出处:IK Multimedia Syntronik V-80 Is FREE Until March 17th - Bedroom Producers Blog