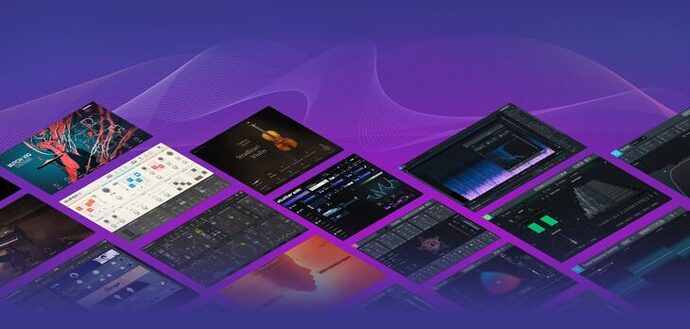 Native Instruments and iZotope join forces to offer huge discounts on flagship products. The two powerhouses are offering massive discounts on KOMPLETE 13 and Music Production Suite.
Native Instruments are one of the leading manufacturers/developers when it comes to music production. Similarly, iZotope are amongst the industry leaders in production, mixing, and mastering software.
The Native Instruments KOMPLETE 13 is, for many music-makers, the ultimate production bundle. It comes with many Native Instruments favorites, including Massive X, Kontakt, Reaktor, and Guitar Rig 6 Pro.
There are three versions of KOMPLETE 13:
KOMPLETE 13 – 36,000 sounds
KOMPLETE 13 Ultimate – 67,000 sounds
KOMPLETE 13 Ultimate Collector's Edition – 115,000 sounds
I won't list everything because there's too much, but in any version of KOMPLETE 13, you'll get more than enough to make any genre of music.
Each version is available with iZotope's Music Production Suite at a discounted price.
These offers (up to 70% off) are available till March 22nd, 2022.
Years ago, when the first Maschine came out, I was keen to try it out and see how it compared to the AKAI MPC. While I didn't take to it like the MPC, I started to use some Native Instruments sounds and libraries.
I'm not the biggest fan of Kontakt, and I'm sure I'm not alone in that, but, Native instruments make some great libraries.
iZotope's Music Production Suite 4.1 features some of their flagship products, including RX 9 Standard, Ozone 9 Advanced, and Neoverb.
Industry standards like RX, Ozone, and Neutron are the heavy-hitters of the bunch, but there's a varied selection on offer.
Vocalsynth 2 is another of the featured products, and it's one I've enjoyed using on a few projects in the past.
Here's the complete list:
RX 9 Standard
Neutron 3 Advanced
Ozone 9 Advanced
Neoverb
Vocalsynth 2
Nectar 3 Plus
Insight 2
Tonal Balance Control 2
Stutter Edit 2
R4
Nimbus
R4 and Nimbus are the two Exponential Audio plugins.
I'm familiar with most products in this bundle, but I've never used Neoverb, and I think the Blend Pad interface looks pretty interesting.
These bundles are far from cheap, so if there's ever a time to pick one up, it's while there's a massive sale.
More info:
Native Instruments (the Komplete x iZotope Sale 2022 offer ends on March 22nd)
---
↑↑↑ 上方链接直接到达 ↑↑↑
资讯出处:Native Instruments x iZotope Sale 2022 (Up To 70% OFF) - Bedroom Producers Blog