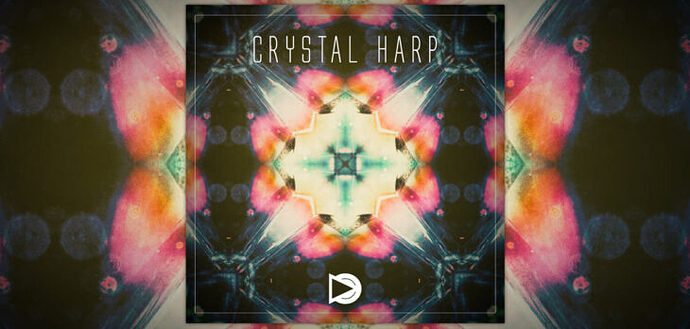 SampleScience has released Crystal Harp, a FREE virtual instrument for macOS and Windows. The instrument is available in multiple formats, including VST and AU plugins, Kontakt, and Decent Sampler.
Along with instruments like the udu, handpans, and singing bowls, the crystal harp is a central instrument in many forms of relaxation music. So, if words like ambient, meditation, or tranquility come to mind when you make music, Crystal harp could be a perfect fit.
This instrument has three versions: the plugin version, Decent Sampler version, and Kontakt version.
The plugin version comes in VST2, VST3, and AU formats for macOS and Windows. It has features that are similar to those in past SampleScience instruments. Here are the main features:
Multi-LFO;
Room Reverb;
Lowpass/Highpass Filter;
Amplitude Range Controls;
Three Voice Modes – Polyphonic, Monophonic, and Legato;
Low-CPU Usage.
The interface also follows the same design as previous SampleScience releases like Rusty Piano and Abstract Crystal Pads. Without going through each section in detail, everything is clear to see and easy to adjust.
While Crystal Harp delivers a soft and gentle sound ideal for rebalancing your chakras, you don't have to use it to create a peaceful atmosphere. Sometimes, the most innocent-sounding instrument produces the most chilling effect in composition.
It's nothing new or unusual, but there's something satisfying about using an otherwise harmonious sound to evoke tension or fear in an audience. Being slightly ambiguous with your sound selection creates the feeling that something isn't entirely as it should be, which brings nervous anticipation.
OK, so Crystal Harp is a very sweet instrument, and the fact that I'm talking about using it for fear rather than mental wellbeing perhaps says more about me than the instrument. But, I want to highlight that seemingly stereotyped instruments can be more versatile than expected.
Having said that, I could probably benefit from listening to some meditation music rather than tension-filled soundtracks.
The Decent Sampler version has a slightly different feature set, including Delay and Feedback effects. You'll need the latest version of Decent Sampler, available free for macOS, Windows, Linux, and iOS.
Unfortunately, the Kontakt version requires the full Kontakt 5/6 (or higher) and doesn't run on the free Kontakt Player.
SampleScience doesn't tend to focus on the most common instruments, and I like that. Even when they sample a common instrument, they usually find a quirky example to create something a little different.
Download:
More:
---
↑↑↑ 上方链接直接到达 ↑↑↑
资讯出处:SampleScience Releases FREE Crystal Harp Virtual Instrument - Bedroom Producers Blog