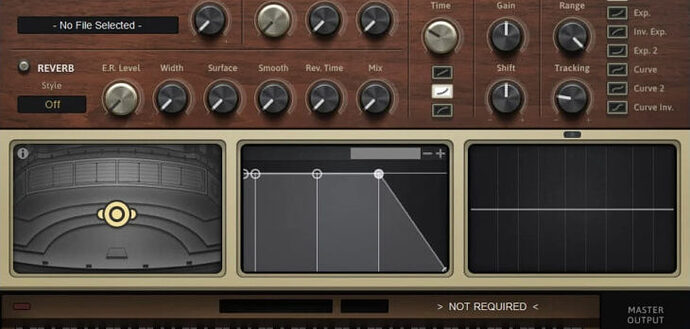 Sound Magic releases Strings One, a FREE solo and ensemble strings instrument for macOS and Windows.
We recently covered Contemporary Soloist Cello Freebie from Sonixinema, and I said I'd love to see more free strings.
Much to my delight, Sound Magic is back with another freebie, and we now have more free strings!
Strings One is a free instrument powered by the Neo Orchestra Engine.
The currently featured instruments are Solo Violin, Violin Ensemble, and Viola Ensemble Vibrato. Due to the size of the free software, Sound Magic will rotate the included instruments every 45 days. The broader range of Neo Orchestra instruments includes more unusual options like the Guzheng.
Sound Magic recorded the Violins and Violas at Platinum Sound in New York City.
On loading Strings One, the first thing I thought was that the GUI was pretty busy. Not in a messy way, more that it just has a lot to play with for a freebie.
Before we even get into the musical features, there are multiple RAM allocation settings so that you can keep a close eye on system performance.
Mono/Poly Modes, and a handy Key Switch Settings Panel allow for more expressive/creative playing.
Beyond the more typical Vibrato, Legato, Harmonics, Dynamics, and Reverb settings, you have a Scala Tuning section if you want to get into some microtonal stuff.
You can assign controls for all of the above parameters to MIDI controllers for a more hands-on workflow.
It also features a nice 3D Spacer and five-band parametric EQ.
I think Strings One looks like a great freebie, but you can probably expect to spend some time tweaking before you have the perfect sound. However, a quick run-through shows some signs of promise. Given the number of parameters we can adjust, it seems likely that you could create suitable solo or ensemble sounds for various genres and may be especially useful for beatmakers.
Even small adjustments to Vibrato and Legato settings go a long way toward humanizing the performance.
All I need now is more hours in the day to spend more time making music with the recent spate of promising free instruments!
Strings One isn't the first free instrument from Sound Magic; check out Drum One and Sienna Bass.
Strings One is available in VST and AU formats for macOS (compatible with the latest macOS X) and Windows.
The download link is password-protected, so follow the instructions carefully. The developer states: "Besides carefully reading the instruction to find the password, you can also follow us on Twitter and Facebook. Every Saturday we will publish the latest password on both of them."
Consider checking out some of Sound Magic's paid instruments if you enjoy Strings One.
Download:
Strings One (737.3 MB download size, password-protected archive)
More:
---
↑↑↑ 上方链接直接到达 ↑↑↑
资讯出处:Strings One Is A FREE Ensemble Strings Instrument By Sound Magic - Bedroom Producers Blog