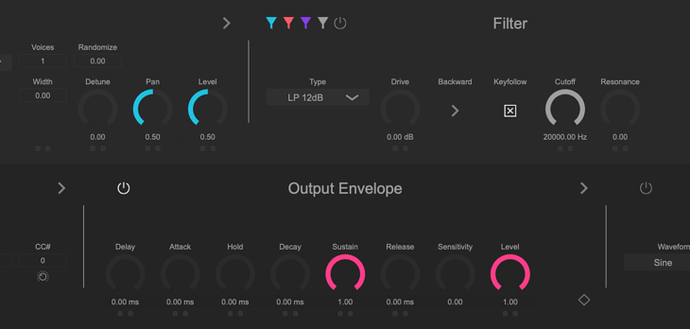 Fabric 70 releases Explorer, a freeware virtual synthesizer in VST3 and AU plugin formats for digital audio workstations on Windows and macOS.
Explorer is the first plugin released by Fabric 70. The developer recently released another freebie called Crush, a bitcrusher effect with multiple distortion options.
The user interface is easy on the eyes thanks to the dark color scheme and subtly colored knobs. The control layout is intuitive, with logically grouped knobs and standardized labels. The only GUI quirk is the aspect ratio. The panel is very wide, almost as if it were designed for use on an ultrawide computer screen.
The synthesis engine consists of four oscillators (the fourth is a noise generator), multiple filter types, three LFOs, and a performance control section. The oscillator modules pack some interesting features like randomization and waveshaping.
While it isn't exactly a monster synthesizer like Surge XT, the free entry from Fabric 70 offers a handy feature set packed in an easy-to-use interface. If you're the type of producer who likes trying new synthesizers in search of inspiration, Explorer is certainly worth the download.
Keep in mind that the product page is in Japanese, but the download button is easy to find. The developer also provided a user manual in Japanese (but let me Google Translate that for you).
Explorer is available in VST3 and AU plugin formats for 64-bit plugin hosts on Windows and macOS. You can download the software directly from the product page linked below (no registration required).
Download:
Explorer (4.28 MB download size, ZIP archive, 64-bit VST3/AU plugin format for Windows & macOS)
More:
---
↑↑↑ 上方链接直接到达 ↑↑↑
资讯出处:Fabric 70 Releases FREE Explorer Virtual Synthesizer - Bedroom Producers Blog