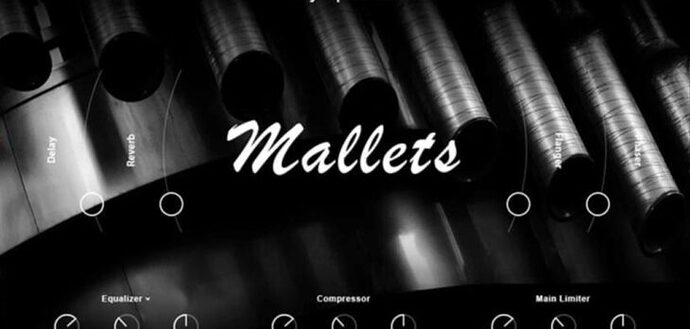 For a limited time, the entire Xylophone Acoustic Studio Collection by Muze is available for FREE ($99 Value).
Xylophone Acoustic Studio Collection is jam-packed with over 7 gigabytes of high-quality, ready-to-use xylophone samples!
The xylophone has been around for hundreds of years, and while it was a traditionally orchestral instrument, it's also found its way into modern music.
Producers of many genres use this instrument to add organic plucks to their EDM tracks or make catchy hip-hop melodies.
With nearly 6000 samples to choose from, the Xylophone Acoustic Studio Collection offers a massive selection to pick and choose from.
The user interface is clean and allows users to easily modify their sound once selected from one of 45 different sources, such as a concert xylophone, bells, mallets, and many more.
Once a sound is selected, there is a robust selection of 12 different effects to add, such as compressor, delay, and reverb. It also has a six-channel mixer to adjust frequencies right in the plugin.
This ability to add so many different built-in effects helps producers hone their sound in the early stages of production.
I found that by using these effects, I could easily modify my xylophone sound and create a variety of exciting vibes. You could easily keep it classical or crank the compressor and cabinet to get a modern sound.
Beyond the basic effects, there is a dynamic layering system.
Here's how Muze describes the collection:
"Powered by the full version of Kontakt and weighing in at 7.61 GB and loaded with 5935 samples (4 round robin), this Xylophone has 12 Built-in Effects: Compressor, Delays, Reverb, Limiter, Cabinet, Gainer, Rotator, Stereo Panner, 3-Band Equalizer & more."
The default preset is made up of 45 fully controllable sounds. Users can leave them as is or individually control any of these sounds to get their desired sound output.
To preserve the sound's authenticity, this plugin's creators sampled the source xylophone sounds with analog and digital equipment.
Xylophone Acoustic Studio Collection requires the full version of Kontakt v5.8 or newer.
To get this plugin, follow the Audio Plugin Deals website link, add the item to your cart, checkout, and you'll receive download instructions!
Download:
Xylophone Acoustic Studio Collection (requires the full version of NI Kontakt)
More:
---
↑↑↑ 上方链接直接到达 ↑↑↑
资讯出处:Xylophone Acoustic Studio Collection Is FREE For A Limited Time - Bedroom Producers Blog