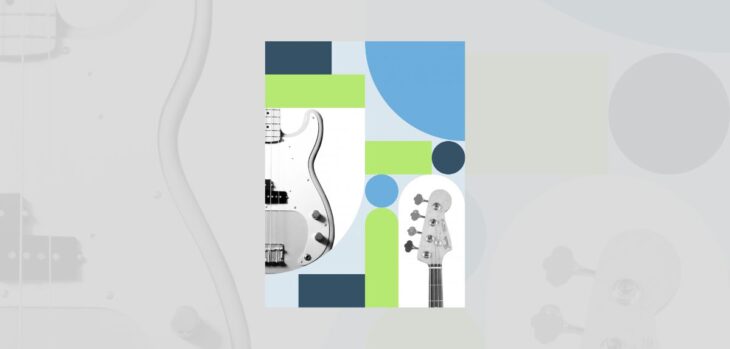 Orchestral Tools releases Crux, a new free electric bass guitar sample library for the freeware SINE Player plugin.
We covered SINE Player and some accompanying SINE Factory libraries back in early 2021. And, with strings, percussion, and a Steinway Model B library, it seemed like Orchestral Tools had created an excellent resource for composers on a budget (most composers).
With the promise of more libraries to come, Orchestral Tools continued to develop the collection. They have already released twelve free expansion libraries, including a free upright piano library called Spindle, and the latest addition is Crux.
Crux is an electric bass guitar library offering various basses, each with a range of articulations/playing styles. The featured basses are Jazz, Precision, Vox, and Music Man. Each bass offers plucked, muted, and fingered articulations.
If we look at the featured bass guitars, we can assume they cover an extensive range of musical genres, from Smooth Jazz to Psychedelic Rock.
If you don't play bass or have access to a bassist, libraries like Crux can be incredibly useful.
When I started studying music, I remember an early composition class, which would have included a very, very old Cubase. I had a project that allowed me to feature one real instrument among as many MIDI sounds as I liked. Like most young students, I overcomplicated it rather than making the most of the sounds available.
Keeping in mind the virtual instruments I had access to sounded terrible for the most part, my tutor asked me which real instrument I would like to use. As a tunnel-visioned pianist, I said I wanted a real piano. He said, OK, not guitar or bass? I said no, and he said OK while looking at me like I was crazy.
Common sense should have told me that it was much easier to make a virtual piano sound believable than an electric guitar or bass, but my enthusiasm to be the one playing the real instrument got the better of me.
The point is that while the real thing is always better, some instruments are easier to pass as real when they aren't. Bass has always been a tricky one, and when it's so essential to most tracks, it's worth having a few options like Crux around.
Check out Sonixinema's Upright Bass Freebie for Kontakt Player if the electric bass isn't your thing.
Crux requires the free SINE Player, available in standalone, AU, VST, VST3, and AAX formats for macOS (10.13 upwards) and Windows 10.
Does SINE Player come close to the free LABS plugin by Spitfire Audio? Which platform do you prefer? Let us know in the comments section below.
Download:
Crux (compatible with the freeware SINE Player plugin)
More:
---
↑↑↑ 上方链接直接到达 ↑↑↑
资讯出处:Orchestral Tools Release FREE Crux Bass Guitar Sample Library - Bedroom Producers Blog