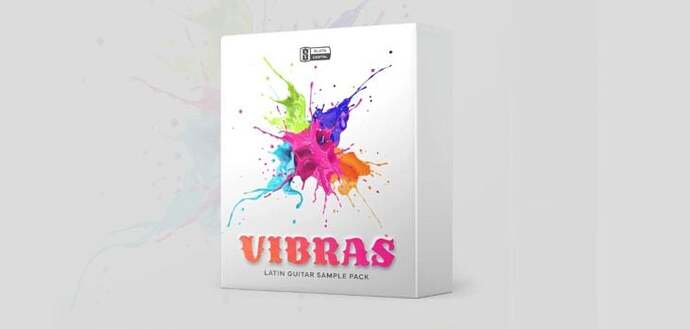 Slate Digital will offer the VIBRAS Latin guitar sample library as a FREE download for everyone who signs up on their website.
Guitar instruments have conquered our hearts for quite some time now, and still, every noteworthy piece of production needs a good guitar sample with it. This is why we would like to invite our BPB readers to register for the VIBRAS Latin Guitar Sample from Slate Digital before November 8, 2022.
We featured several similar offers from Slate Digital, including the recent TERRA NOVA collection. Their sample packs are top-notch quality, but there's only a short window of time during which you can sign up to get them for free.
With nearly 300 powerful loops and gorgeous one-shots, the new Slate Digital collection gives you all the taste and depth of Latin guitar. A true gem to elevate your tracks with samples taken from live cuatro, tiple, and nylon guitar.
It will do wonders for any Reggaeton composition yet will still work fine in other genres. From clean strings with no effects to ambient reverberated guitar vibes. The authentic Latin sounds offered in this pack, along with the versatile rhythmic patterns, will make you feel like a pro of Latin music composition.
Don't go thinking: Well, if I'm not producing any Latin music, why should I care? This guitar sample pack is unique in a way that blends in with a multitude of genres. Consider it something that adds cultural spice to your production. Something to explore new ways of producing, maybe, or at least something you could have fun with when you feel you want to explore completely new styles.
It's free anyway, right?
This awesome sample pack covers various styles like Bossanova, Samba, and freestyle jazz. Feel free, of course, to jump between all of them, as the interface is promised to be intuitive and user-friendly.
All you need to do is to register on the waitlist, and then you'll receive an email asking you to kindly wait while they prepare your plugin delivery on November 8th.
Sign up now: VIBRAS (sign up now to get it for free on November 8th)
More:
---
↑↑↑ 上方链接直接到达 ↑↑↑
资讯出处:Get Slate Digital VIBRAS Guitar Pack For FREE On November 8th - Bedroom Producers Blog