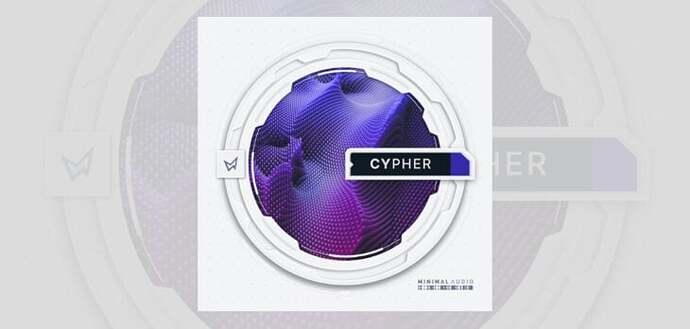 Minimal Audio offers the Cypher (€10 value) sample pack for future bass music production as a FREE download for a limited time.
Minimal Audio is getting into the festive mood by giving away an abstract bass elements sample pack for free. This limited-time offer is on the Cypher sample pack, which contains 140+ samples in the form of loops, one-shots, and sonic textures.
Cypher is ideal for producers who are working with futuristic sounds in any of the bass genres. So whether you are producing neuro-hop or glitched-out future bass, this is a sample pack that will add some serious firepower to your arsenal.
Most of the samples are in the 140-150 BPM territory, telling you precisely what styles they are meant for. The syncopated, half-time rhythms are extremely groovy, creating the perfect basis for entire tracks or adding interest to an existing project.
The audio quality is crisp and high-energy, which is exactly what bass producers want. The synth-heavy bass lines are perfect in terms of frequency range and texture. There are also atmosphere and texture samples to add more interest to the mix.
Since this is available for a limited time only, now is a good time to head over to the official website and check out the various sample sounds and see if you want to add this to your library. Here are the details of what you will get:
38 Drum Loops
43 Drum One-Shots
11 808 Bass Loops
20 Bass Loops & Oneshots
12 Synth Loops
10 Atmospheric Loops
10 Transition SFX
Minimal Audio can be described as a future-focused boutique audio production studio that is all about abstract experiments and cutting-edge sound design. Their sample packs are already very affordable at around €10-15 a pop, although some are more expensive. Cypher normally retails at €10, but we can all agree that nothing beats a price tag of €0.
Download:
Cypher (FREE for a limited time)
More:
---
↑↑↑ 上方链接直接到达 ↑↑↑
资讯出处:Cypher Future Bass Sample Pack By Minimal Audio Is Now FREE - Bedroom Producers Blog