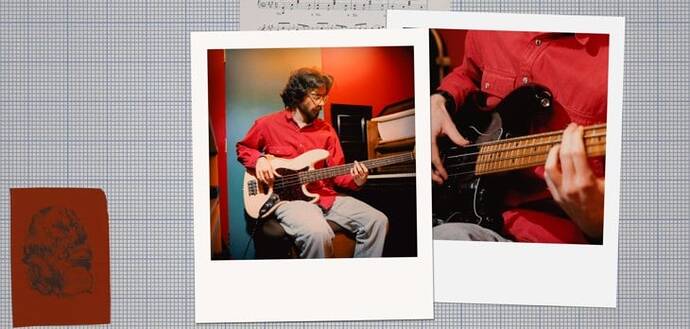 Spitfire Audio releases Bass Guitar, the latest addition to the LABS sound library collection.
If you aren't yet familiar with LABS, it's a collection of software instruments that run in the free Spitfire Audio plugin.
As popular as the LABS instruments are, I think many people still miss out on them. The reason behind this is that Spitfire Audio's software is often assumed to be very expensive.
Of course, some of it is very expensive, but LABS instruments are a must-have for any budding composers, especially those on a budget.
Bass Guitar was recorded by Spitfire Audio developer Leo Wyatt. It was then re-amped through a vintage Ampeg at Hackney Premises Studios. When it comes to all LABS instruments, it's common for at least some part of the process to take place in a renowned or respected studio.
The newly released Bass Guitar sound library for LABS has four presets; Classic Bass amp/DI and Warm Bass amp/DI.
The Spitfire Audio plugin is designed to work best with an expression controller or sliders on your MIDI keyboard. It may be more important in orchestral instruments, but anything that adds realistic expression helps, and since you'll have one hand free, you might as well take advantage.
LABS Bass Guitar has an additional 5 adjustable parameters, which are reverb, tightness, variation, attack, and release.
In terms of sound quality, I think Spitfire Audio tends to get it right, whether it's flagship products or free instruments.
So, I do think Bass Guitar sounds very good, but there's always a level of doubt when it comes to a virtual bass or guitar. I've tried a few, including IK Multimedia's MODO Bass, and for me, it's always about context.
If you're hoping to pull off a convincing rendition of Jaco's Portrait of Tracy, it might miss the mark. But, in the context of a full lineup with keys, strings, drums, and so on, it can be extremely convincing. Even more so when you get into mixing and effects, etc.
If you don't play bass, LABS Bass Player will serve you well and add some life to your tracks.
Some of the LABS instruments are so good it's hard to believe they are free. So, if you haven't checked them out, do it now; you can't go wrong.
More info:
---
↑↑↑ 上方链接直接到达 ↑↑↑
资讯出处:Spitfire Audio Releases FREE LABS Bass Guitar - Bedroom Producers Blog