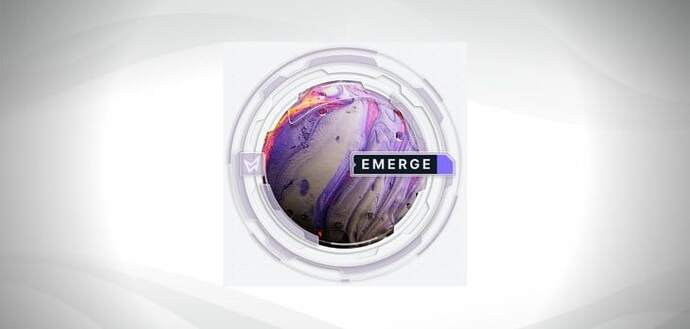 Minimal Audio releases Emerge, a diverse cinematic SFX sound library for musicians and budding composers.
We're taking a closer look at Emerge and giving away the entire Minimal Audio product range to one lucky BPB reader (big thanks to Minimal Audio for sponsoring the giveaway!).
Minimal Audio Emerge
Emerge is available right now at the introductory price of $49 (usually $79).
Minimal Audio spent over six months creating, recording, and processing content for Emerge. The pack is a collection of over 750 sound effects that are the result of meticulous attention to detail.
The 750 sounds include One-Shots (240), Impacts (94), Textural Mutations (176), Atmospheres (92), and Future Synthetics (183).
I tend to get more excited about cinematic content when it comes to sound packs, and Emerge is certainly cinematic.
From the ground up, this project was designed to be epic. Recording sessions for Emerge weren't exactly typical; they went between recording studios, junkyards, and abandoned buildings.
Sometimes, things like recording in an unusual location can seem more like a gimmick and less beneficial to the project. However, in this case, I think it's very fitting.
Emerge is a forward-thinking sound pack, but the picture it paints is that of a dystopian future. That's why those industrial locations lend themselves well to Emerge and add to the authenticity.
Obviously, as with most sound packs, you can find multiple uses for Emerge, which means it's not purely for film projects. But, for me, cinematic sound design is where it offers the most.
The Future Synthetics, Textures, and Atmospheres are the best; in my opinion, they are stunning.
With futuristic sound packs, there's always the risk of sounding a bit cheesy. You can often end up with a bunch of over-used 80s sci-fi sounds (which can be great in the right context) or overly chirpy and cheerful SFX.
That's why I like the dystopian nature of Emerge; it's gritty and edgy. It doesn't limit you to a project that's all doom and gloom, either. You can also use Emerge to create cool, modern tracks that won't sway the listener's emotion too much.
Here's how Minimal Audio describes the Emerge sound library:
"Immerse yourself in a world that blurs real and imaginary, where space is torn by mind-bending sounds with earth-shattering weight. Emerge fuses organic material with futuristic sound design to give you a massive variety of hyper-textural audio.
As the result of a six-month exploration of sound, Emerge is the distillation of extensive recording sessions and processing techniques. We collected material from junkyards, modular synths, foley sessions, and much more. The audio was carefully processed, layered, and polished into a powerful collision of organic and synthetic sounds."
The thing I like most about Emerge is that it makes me think of my favorite movie soundtracks, which makes me want to make music right now.
The total size of the pack is 3.6 GB, containing 785 24bit/96kHz WAV files.
If you are a soundtrack lover, Emerge by Minimal Audio deserves your attention.
Minimal Audio is still relatively new on the scene, and so far, I like the outside-of-the-box thinking they have shown. Be sure to check out their recently released Rift Lite plugin, too.
The Giveaway
Minimal Audio kindly offered to give away every product they currently have released on the site for FREE to one lucky BPB reader!
Entering the giveaway couldn't be easier. To enter, leave a comment below answering this question: What is your favorite movie soundtrack?
Only one comment per person is allowed. We will randomly (using a software-based random comment picker) select two lucky winners on Monday, August 16th.
Good luck, everyone! And once again, a big THANK YOU to Minimal Audio for this awesome giveaway!
More info:
Minimal Audio Emerge ($49 intro sale, $79 regular price)
---
↑↑↑ 上方链接直接到达 ↑↑↑
资讯出处:Minimal Audio Releases Emerge SFX Library + GIVEAWAY! 🤩 - Bedroom Producers Blog