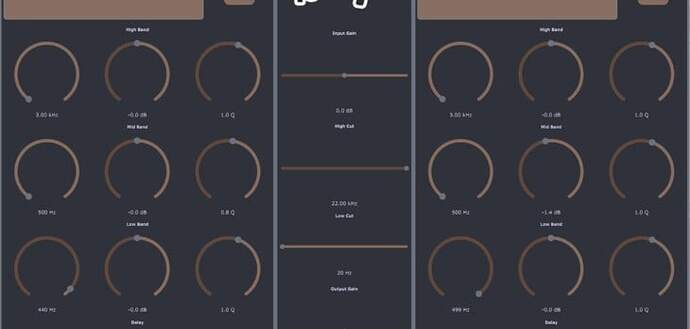 ChopTones offers the IR Loader plugin for digital audio workstations on Windows and macOS as a free download until October 18th, 2021.
IR Loader is a two-slot IR impulse response loader in VST and AU plugin formats. It allows the user to create custom combinations of guitar cabinets and microphones with just a few clicks.
The free plugin comes with ten impulse responses handpicked by ChopTones from their premium library of cabinet IRs. One part of the freebie collection is available exclusively for IR Loader users.
The freebie set includes five 'single' IRs ( featuring a Mesa Boogie 4×12, Marshall 1960 4×12, Fender Twin Reverb 2×12, Hughes & Kettner 4×12, and a Vox 2×12) and five custom IR mixes (American Classic, American Vintage, Brit Classic, German Classic, and Tweed Classic).
You can use the plugin with the included free impulses or expand it with one of ChopTones' premium IR sets. They have 600-plus packs already available.
As for the technical characteristics, IR Loader offers a 3-band EQ on both IR slots, input and output gain controls, and a pair of filters (high-pass and low-pass). The interface is intuitive and easy to use.
The main idea behind dual-slot impulse response loaders is to blend multiple guitar cabinet impulse responses to create a custom sound. If you've never used an impulse response loader before, I'm sure you'll be surprised by how drastically the guitar tone can change just by tweaking a couple of guitar cab IRs together.
Of course, you don't have to use this type of plugin only for electric guitars. Try using IR Loader (or a similar plugin) to spice up your favorite virtual synthesize. Impulse responses can do wonders on lush pads and SFX sounds.
Here's more info about the IR Loader plugin:
"Ready to take your sound to the next level? For a limited time, Choptones is offering a special IR Loader for free! This exclusive IR Loader will have you recording tracks like you're in a professional studio! Create incredible cabinet and mic combinations with the touch of a button and achieve premium-quality sound at absolutely no cost!"
Visit the product page linked below and enter your email address to receive the free download link. IR Loader is free to download until October 18th, 2021.
Download:
IR Loader (FREE @ ChopTones until October 18th, 2021)
---
↑↑↑ 上方链接直接到达 ↑↑↑
资讯出处:ChopTones Impulse Reponse Loader Is FREE For A Limited Time! - Bedroom Producers Blog