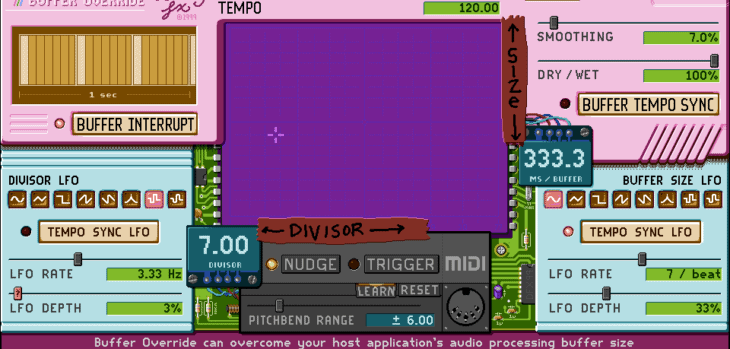 Destroy FX released updated 64-bit versions of their legendary VST plugins, most of which aim to disintegrate, decimate, or otherwise deteriorate your audio.
Before anything else, I should say that talking about updates to plugins that are two decades old goes to show the impact they had on some users. And it's also great to see some legendary plugins getting the 64-bit treatment from their developers (much like the recently updated Variety of Sound lineup).
In reality, you can rarely argue something getting worse actually makes it better. When it comes to audio, we sometimes go to great lengths to make sure it doesn't sound perfect.
Destroy FX plugins will mangle your audio in a range of ways, ultimately making it worse, which, from the creative standpoint, oftentimes makes it better. As flawed as that logic and the previous sentence are, that concept makes sense to everyone here, I'm sure.
Of course, sometimes worse is worse, terrible in fact, and that applies to Destroy FX plugins, too.
I liken this paradox to learning about harmony and melody, what we can and can't play. Initially, we are bound by music theory guidelines, but as we progress, we learn that the rules can and must be broken.
As we advance a little more, we learn that understanding these guidelines lets us make better choices about when and when not to break the rules.
The point is that something like Buffer Override can create wonderfully musical chaos or just straight chaos at the user's discretion. I realize that my worse, better, break the rules, don't break the rules intro is as mangled as these plugins, but there's some sense in there.
Moving on, here's a list of all plugins getting the update treatment.
Buffer Override 2.7
Geometer 1.2
MIDI Gater 2.0
EQ Sync 1.1
Monomaker 1.1
Rez Synth 2.0
Polarizer 1.1
Scrubby 1.1
Skidder 2.0
Transverb 1.5.1
All of the above now support 64-bit systems, including both Intel and Apple Silicon Macs.
There are a series of improvements that Destroy FX made to all plugins.
Contextual menus including documentation, parameter randomization/restore, and MIDI learn (and more) will be present across the board.
All parameter value displays are now editable, and there is control surface support, making for a smoother workflow. Also, on a performance basis, you can now assign aftertouch to control parameters, which is pretty cool.
Another notable improvement is that most AU versions can process any number of audio tracks. These updates come with bug fixes and many more minor enhancements.
Along with the shared improvements, various upgrades have been made to individual plugins. There are far too many to detail, but you can check them all out via the Destroy FX news and changelog page.
The new Crossover Mode for Skidder 2.0 seems like it could be a standout addition.
These plugins are loved by many, who will welcome the updates with open arms, so thank you to the developers, Sophia and Tom 7.
All plugins are available in AU/VST formats for macOS and Windows.
More info:
Destroy FX (32-bit & 64-bit VST/AU plugin formats for Windows & macOS)
---
↑↑↑ 上方链接直接到达 ↑↑↑
资讯出处:Destroy FX Updates Their Crazy FREE Audio Plugins (Now 64-bit) - Bedroom Producers Blog