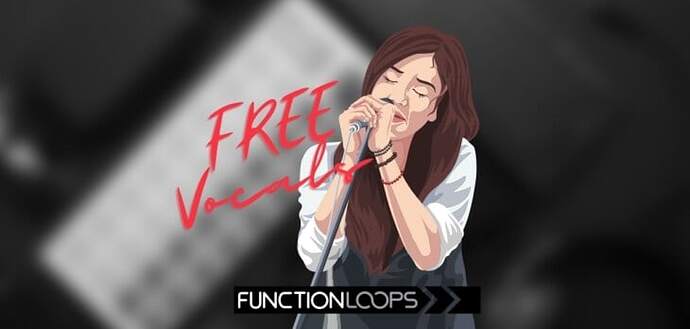 Function Loops releases Back To School 2021, a free-to-download female vocal sample collection in WAV format.
Back To School 2021 is a free vocal sample pack by Function Loops. It contains a set of processed female vocals and three acapella kits.
We see dozens of new drum sample packs, synth libraries, and construction kits released every month, but vocal samples have always been somewhat harder to come by.
If you're producing beats, EDM tracks, or even experimental tracks, it's always good to have some royalty-free vocal sounds in your sample arsenal. You can use these vocals as-is or utilize your favorite sound design techniques to turn them into entirely different sounds.
Back to Function Loops freebie, it comes with a set of acapella vocals and some one-shot vocal sounds.
The acapella vocals are available in dry and wet variations, with and without added reverb. The acapella recordings are available as three separate projects with the BPM ranging from 98 to 140.
As for the main vocal set, there are fifteen free vocal samples in 24-bit WAV format. These are vocal phrases, choruses, and adlibs that you can edit, process, and resample to your liking.
The raw vocals will work best in house and electronic music. However, you can get super creative with these and use them for layering, repitching, and creating entirely new and original vocal cuts.
To get your free copy of the Back To School 2021 vocal collection, visit the promo page linked below and submit your email address.
The download link will be delivered to your inbox, and you can use it to download the ZIP file.
On a related note, you can use the coupon code SEP30 to get a 30% OFF discount on your order this month. This is valid for all Function Loops products.
Download:
Back To School 2021 (105 MB download size, ZIP archive, contains 22 vocal recordings in 24-bit WAV format)
---
↑↑↑ 上方链接直接到达 ↑↑↑
资讯出处:FREE Vocal Sample Collection By Function Loops - Bedroom Producers Blog