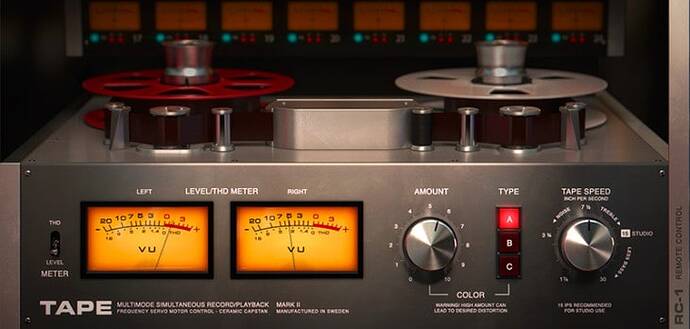 Plugin Boutique offers up to 76% off across dozens of Softube products.
We only have a few days left to take advantage of this sale; it ends on February 28th. So, get in now if you want to add some Softube to your arsenal.
To give an idea of the kind of discounts on offer, Softube's Summit Audio EQF-100, which is usually £166.78, is currently available for just £49.95.
Coincidentally, I recently saw a Summit Audio EQF-100 on sale, with an asking price of almost €3,500. It reminded me why I have a long list of plugins and not rooms filled with vintage gear.
By all accounts, Softube has done well to recreate the smoothness and flexibility that made the Summit Audio EQF-100 so desirable. It could be one to consider while on sale.
If a cheaper version of an expensive EQ is something that interests you, the Chandler Limited Curve Bender Mastering EQ is half-price at £124.87.
Of course, it's not just EQ's on offer; there are half-price synths like the Modal 84 at £66.20 and deep discounts on effects like the OTO Biscuit 8-bit plugin. The last one caught my eye because I was reminiscing about my childhood gaming days, which started with the 8-bit Sega Master System. I have no experience with the plugin or the OTO Biscuit hardware, but if you want to crush and mangle whatever, I've seen far more primitive options.
There are literally dozens of Softube products on offer, ranging from reasonably cheap Modular add-ons to high-end bundle deals.
This Softube sale is part of the wider Plugin Boutique 10th Anniversary Sale. The promotion includes fantastic deals like 50% off the popular Little AlterBoy (Soundtoys) and exclusive iZotope deals up to 95% off. The Native Instruments Sale is also worth a look. Most anniversary deals end on February 28th.
Some current promotions extend into March, including the Klevgrand Intro Sale and Loopcloud DRUM & PLAY Sale.
With so many products on offer, there's usually a deal for everyone, so don't let it end without having a look.
On a more serious note, I'm sure you all read our article on KIA (the car manufacturer!) releasing a virtual instrument. Our editor-in-chief, Tomislav, made a joke about James Blunt in that article, and I have to say I don't think it's fair. No matter how hard I try, I can't find a way to work a James Blunt joke into this article!
Enjoy the deals!
More info:
Softube Sale (76% OFF @ Plugin Boutique)
---
↑↑↑ 上方链接直接到达 ↑↑↑
资讯出处:Get 76% OFF Softube @ Plugin Boutique (24 Hours Left) - Bedroom Producers Blog