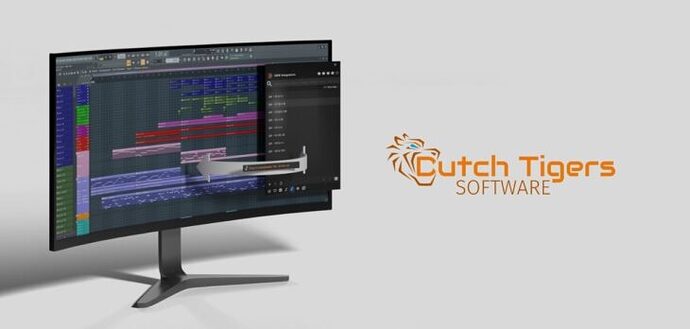 Dutch Tigers offer a FREE one-year SoundBuddy license to one lucky BPB reader. Learn more about how SoundBuddy lets you speed up your music production workflow in the article below.
Dutch Tigers is the team behind SoundBuddy, a new content management system for your DAW. A SoundBuddy license costs $30 per year and a perpetual license is available for a $75 one-time payment.
The developers have kindly offered a free one-year subscription to a lucky BPB reader, but more on that after we take a closer look at SoudBuddy.
SoundBuddy Overview
When I talk about software, whether it's a tape emulation plugin or a virtual instrument, I usually mention the importance of a clean, no-hassle workflow. I'm not saying anything that isn't already common knowledge, but I repeat it often because we still see incredible potential ruined by a clunky, tedious user experience at times.
In the spirit of working easier and faster, anything that promises to help us do that is worth checking out.
SoundBuddy aims to take away much of the tedious searching and clicking by storing all of your DAW content in one very organized place.
You can store samples, MIDI, and presets from your DAW in SoundBuddy for instant recall. Your content is stored in handy libraries, categorizing effects, instruments, MIDI chords, samples, and so on.
SoundBuddy will automatically attempt to tag it using file names as a guide as you import content. You can customize tags and even rate content as you add it.
Once you have SounBuddy packed with content, you can search by name, tag, or rating.
SoundBuddy's DAW integration window stays at the top of your screen, making it easy to add content to your libraries or drag from a library into your project. It should save a lot of time on loading presets, as you don't need to load the plugin first.
The libraries constantly monitor your DAW to make sure any changes are updated in SoundBuddy.
The DAW integration window also has some useful filtering and randomization options. It's good to go random at times; we end up with so many sounds we forget what we have. Or, we can't get over a particular hump, and we need something unexpected.
" You use your DAW to produce, mix and master. You create the coolest sounds with your instrument plugins and spice things up with your effect plugins. This is what you are good at! Now let SoundBuddy manage your digital audio content so you can work more efficiently, stay organized, and get inspired!"
SoundBuddy comes with 7500 free chords already in the MIDI Chords library to get you started.
I'm overly fastidious in many ways; I'm absolute chaos in other ways. So, I balance out as reasonably organized. But my small home studio still ends up with a spaghetti junction of cables everywhere; I just hide them well.
Routing cables neatly is like a lost art to me; I can never maintain it when dealing with more than a handful of cables going in different directions.
SoundBuddy seems like the digital version of what I need someone to do to my studio; make it as organized and well-kept behind the scenes as it looks on the surface.
SoundBuddy Giveaway
Dutch Tigers offer a FREE one-year SoundBuddy subscription to one lucky BPB reader!
To enter the giveaway, simply answer this question in the comments section below: What is your favorite DAW?
The winner will be announced on Monday, May 23rd.
Good luck, and thanks for reading BPB!
More info:
SoundBuddy ($30 per year, $75 perpetual license)
---
↑↑↑ 上方链接直接到达 ↑↑↑
资讯出处:Streamline Your Music Production Workflow With SoundBuddy (GIVEAWAY) - Bedroom Producers Blog